Beeton family take on Sahara Trek in aid of EAAA!
02 December 2022
Former patient Jack Beeton, his father David, brother Lewis and family friend Ben Layn have recently completed a mammoth 66-mile trek across the Sahara Desert in aid of East Anglian Air Ambulance (EAAA).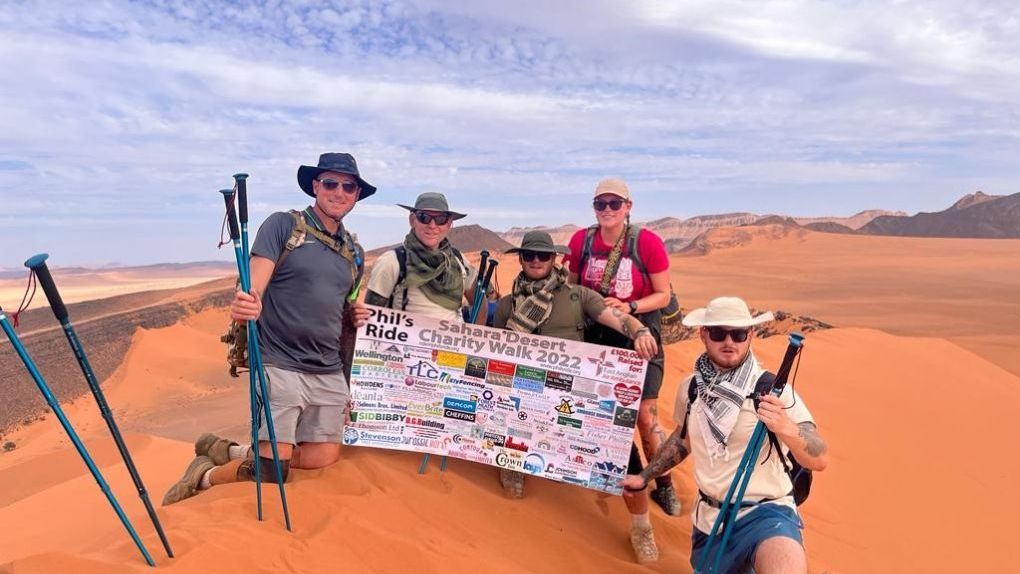 Jack's story
Just over seven years ago Jack and his uncle Philip were involved in a road traffic collision. After leaving work earlier than usual to celebrate Philip's daughter's 21st birthday, with Jack in the passenger seat, a 20-tonne tipper truck collided with their van at 50 mph.
Despite the best efforts of the EAAA crew Philip sadly lost his life. Jack was also treated by the crew, his heart stopped beating twice and he suffered horrific injuries to his leg and elbow.
Spending a total of 104 days in the hospital, two weeks of which were in intensive care, it has been a long journey of recovery for Jack, who still suffers from pain and mobility issues.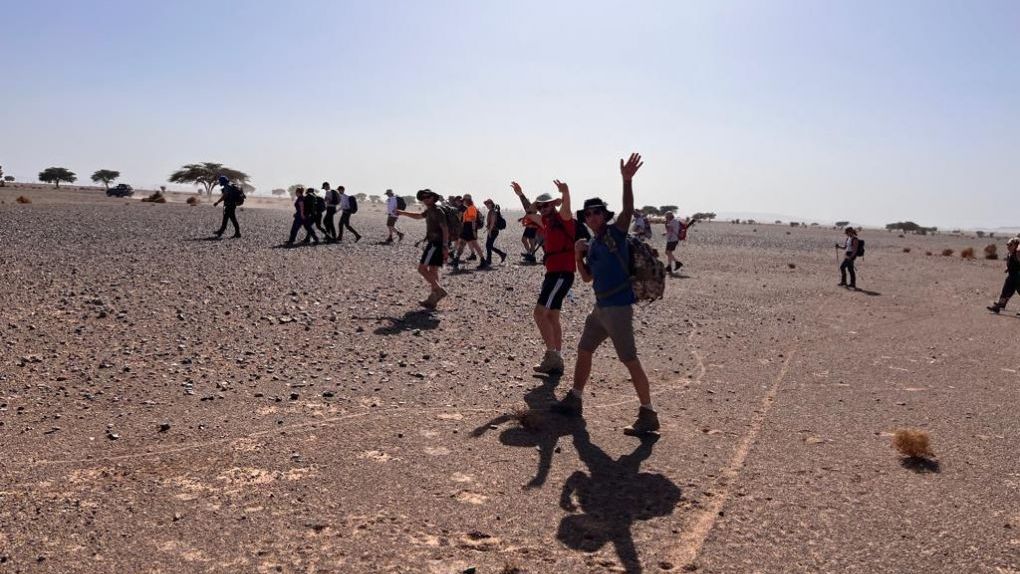 The Trek
This November Jack, David, Lewis and Ben trekked across the desert in aid of Phil's Ride, an annual event in memory of Philip that raises money for EAAA. Battling temperatures of 40 degrees the team took on the challenge which spanned over eight days.
"This has been both a physically and emotionally demanding challenge but it has been so worthwhile. I still struggle with my injuries, so I knew walking 66 miles would be tough and it took a lot of determination and grit to get through it. I'm so proud that we completed it though, I wouldn't have gotten through my recovery or this challenge without the support of my family and friends. Spending time with my dad and brother has been really important and symbolic, we continue to miss my Uncle Philip every day and this has been the perfect opportunity to remember him while raising money for a fantastic charity so close to our hearts."

Former Patient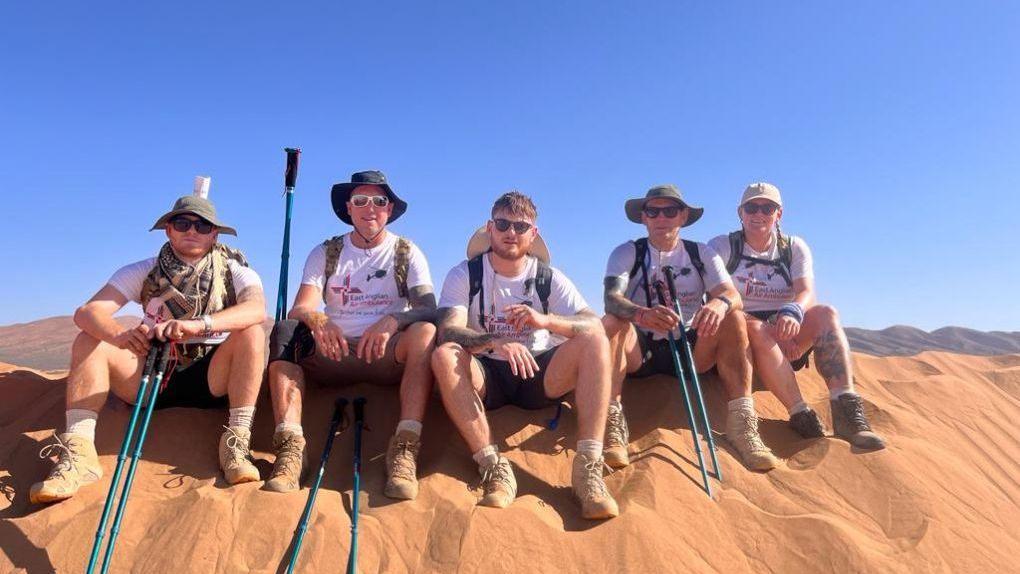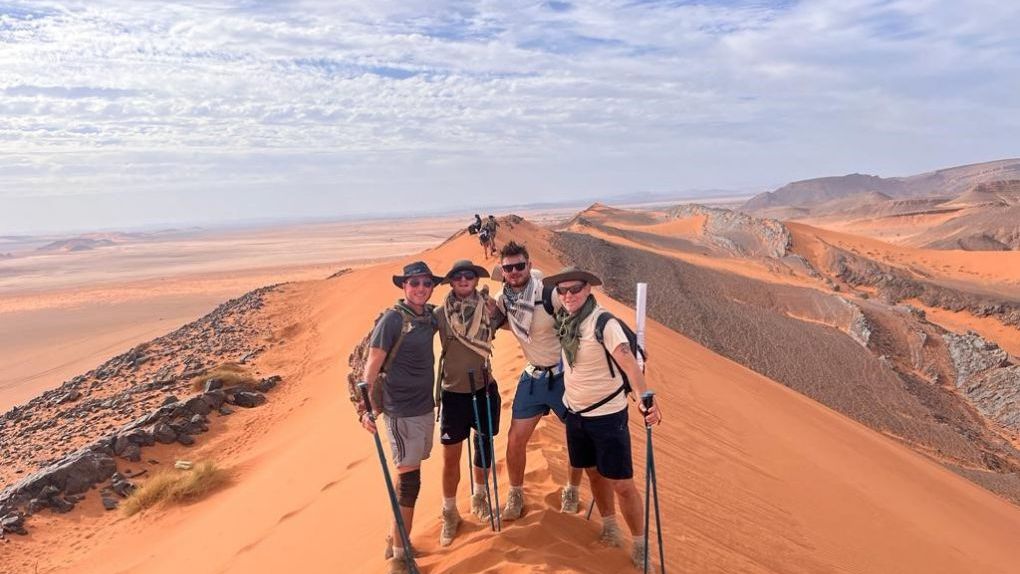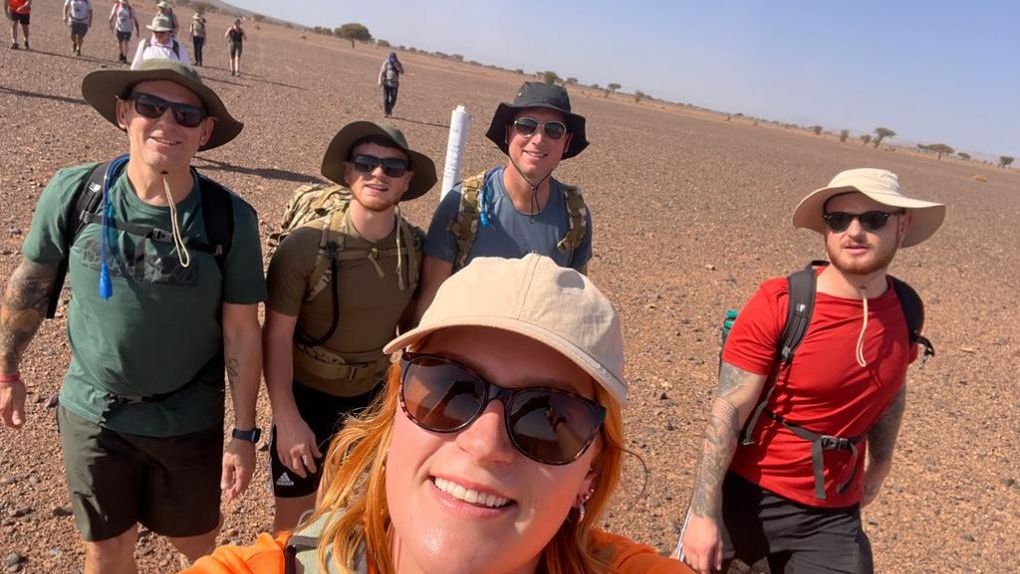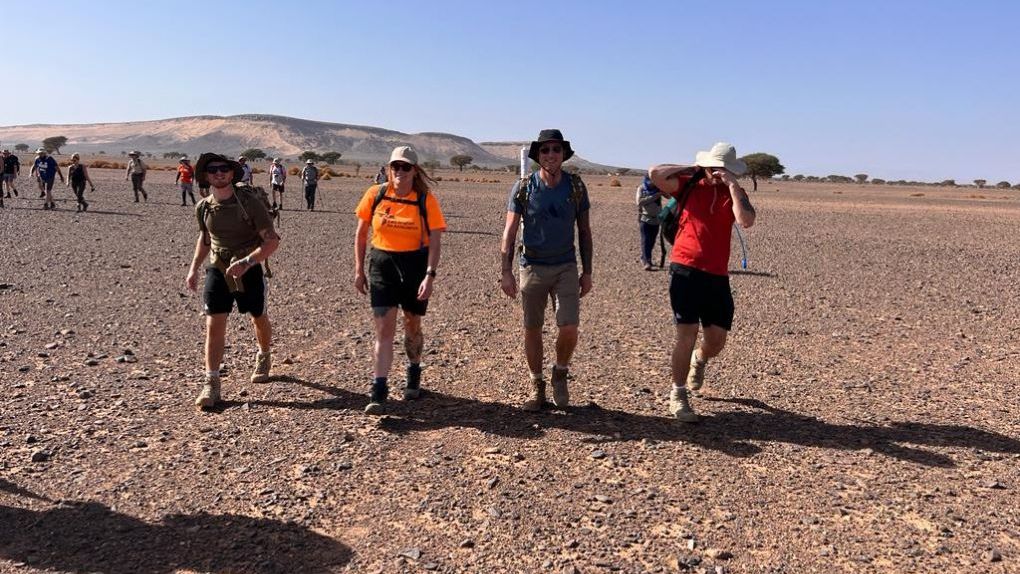 Fundraising with family
This isn't the first fundraising event the Beeton family has taken part in for EAAA. Along with the annual Phil's Ride event, which so far this year has raised just short of £30,000, Harry Beeton (Jack's cousin and Philip's son) completed EAAA's Trek 24 event in July.
"I am in absolute awe of Jack and his entire family. I just want to say a massive thank you to them, raising just under £10,000 by completing the trek they have funded two EAAA missions which means two more lives can be saved thanks to their generosity."

Community Fundraiser