East Anglian Air Ambulance celebrates generous support from Norwich Airport
30 August 2022
East Anglian Air Ambulance (EAAA) has recognised Norwich Airport for its long-standing support with a special plaque celebrating their partnership over the years.
The Airport has been named on the charity's 'thank you wall' at EAAA's state-of-the-art base at Helimed House, Hangar 14 as a token of appreciation for the services it provides.
Norwich Airport donates free landing fees and charges to the East Anglian Air Ambulance, accounting for more than £75,000 worth of savings to the life-saving charity every year.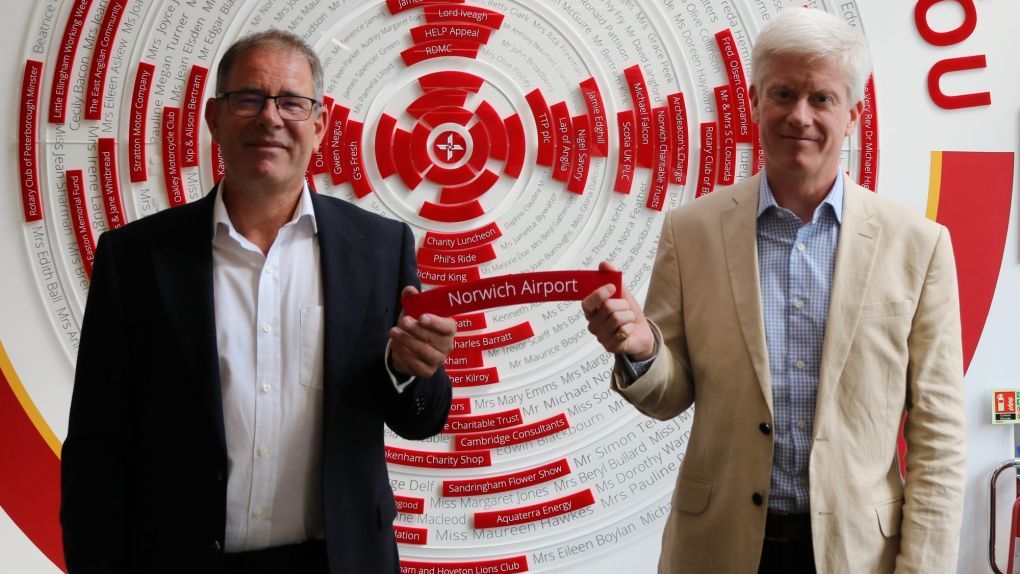 Richard Pace, Managing Director at Norwich Airport (left), Matthew Jones, Chief Executive of East Anglian Air Ambulance (right)
---
With the East Anglian Air Ambulance operating 24 hours a day, seven days a week, the highly trained crews need to be able to take-off and land around the clock. Norwich Airport supports this by allowing ease of access outside of its normal operating hours and the ability to 'switch on' the Airport's landing lights.
The East Anglian Air Ambulance service has a state-of-the-art base at Norwich Airport and has been located there since 2001.
During that time the EAAA has flown more than 32,000 life-saving missions across Norfolk, Suffolk, Cambridgeshire, and Bedfordshire from the Airport. It delivers highly skilled doctors and critical care paramedics by air or car to seriously ill or injured people in the region.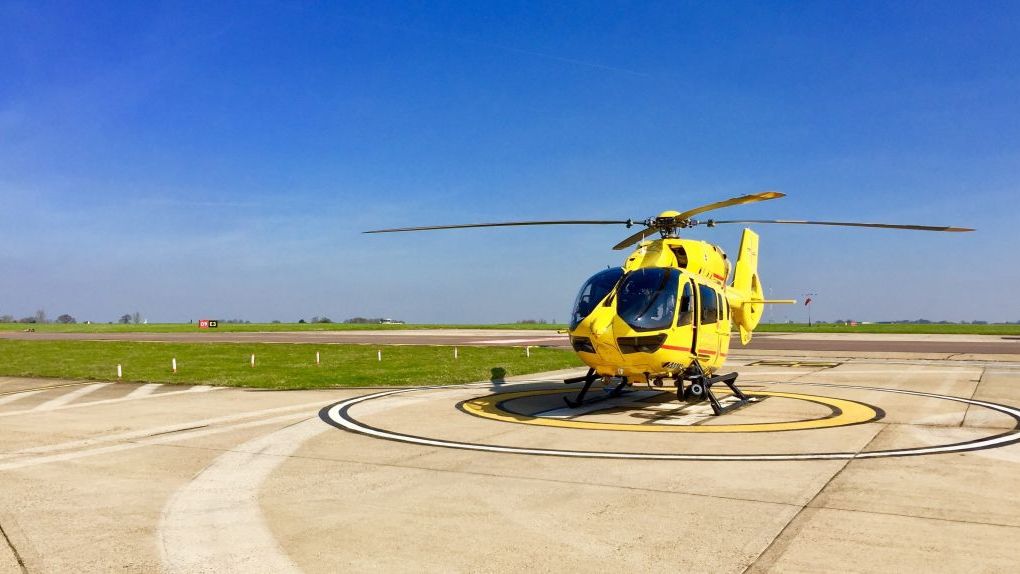 "Norwich Airport give us this significant gift every year and we want to recognise their on-going support for our service. We really appreciate everything the Airport does for us, and we highly value this special partnership. The East Anglian Air Ambulance doesn't only rely on financial donations; this operational support is also incredibly valuable to the charity. Facilitating access to and from the Airport, night and day, by air and road is critical to our ability to respond to emergency callouts and that could be in the middle of the night or outside of normal airport operating hours. The whole Airport team have always gone above and beyond to accommodate the needs of our life-saving service. "

Chief Executive of East Anglian Air Ambulance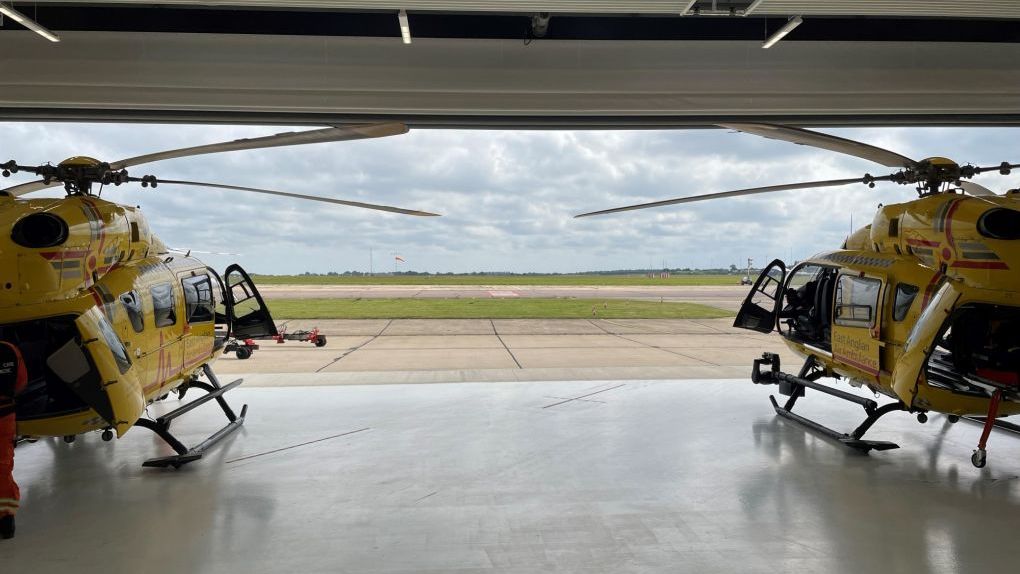 "We are very proud of our relationship with the East Anglian Air Ambulance and couldn't be more pleased to support the service in any way we can. The whole team at the Airport are in complete admiration of the incredible work that the Air Ambulance carries out every day and we are delighted to help the charity to continuing operating from Norwich Airport. I would like to extend my personal thanks to Matthew and his team for the recognition of our support over the years."

Managing Director at Norwich Airport