Double amputee and former EAAA patient Shaun Whiter to start Chariots of Fire Race in September
12 August 2021
On Sunday 19th September Shaun Whiter, the Ipswich Town youth football coach, former Newmarket FC player and former East Anglian Air Ambulance (EAAA) patient, will officially start the 2021 Chariots of Fire relay race in Cambridge.
Five years ago, Shaun was involved in a life-changing hit and run accident in Newmarket, which resulted in both of his legs being amputated. Shaun was 27 at the time and was helping a friend change a tyre on his car when the accident happened on the outskirts of Newmarket. Shaun was attended by a team from EAAA, who delivered life-saving critical care at the scene and continued to treat Shaun on the way to Addenbrooke's Hospital.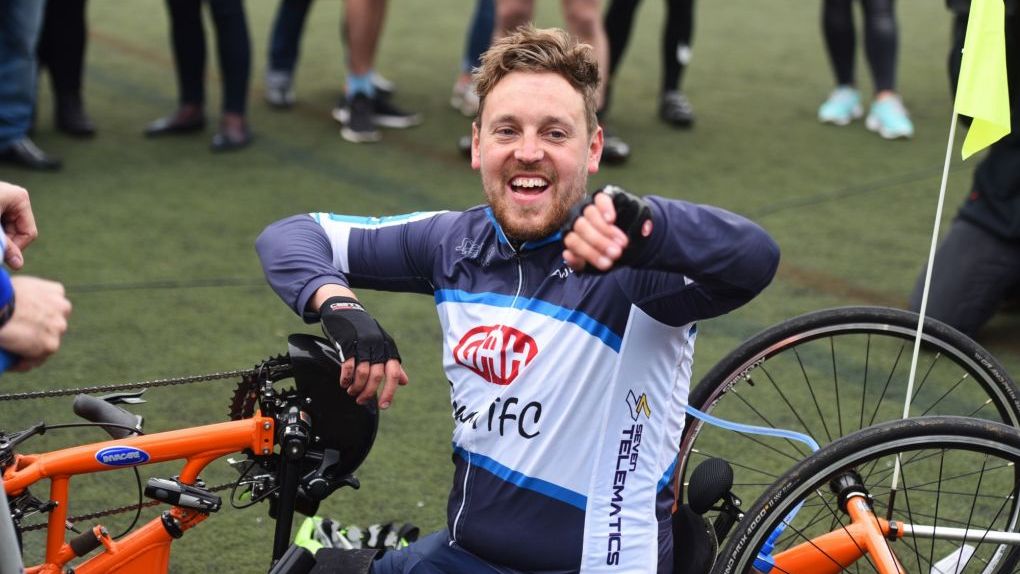 A true athlete, sport has played a big part in Shaun's recovery as he has pushed himself to take on a wide range of climbing, cycling and running challenges as part of his rehabilitation. Often to help raise funds for charity, these challenges have given Shaun different mental and physical health goals to overcome as he has learnt to adjust to his prosthetic legs while maintaining his personal fitness. Shaun now works for Ipswich Town Football Club as a youth coach.
Shaun will be taking on an important role in this year's Chariots of Fire in Cambridge by officially starting the relay race at 9:30am on Queen's Green. Shaun is also keen to run one lap of the 1.7-mile relay race himself on the day, to show his support for the event and this year's participants.
Shaun Whiter said: "I've taken on several personal challenges for charitable causes myself, especially since my accident, and feel it's so important to give back. East Anglian Air Ambulance played a vital role in treating me and getting me to hospital on the night of my accident, and I'm really pleased to have been asked to take part in this fantastic relay race to help them. The EAAA teams are there for all sorts of people in the most unimaginable circumstances and Chariots of Fire will play a vital part in funding the charity's CPR training and helping to save more people who are affected by cardiac arrests."
This year Cambridge's Chariots of Fire relay race will support a £97,500 project to provide more life-saving CPR training through EAAA. Currently, survival rates from an out of hospital cardiac arrest are just one in ten, but more awareness and confidence in delivering bystander CPR and access to defibrillators can help to improve these odds.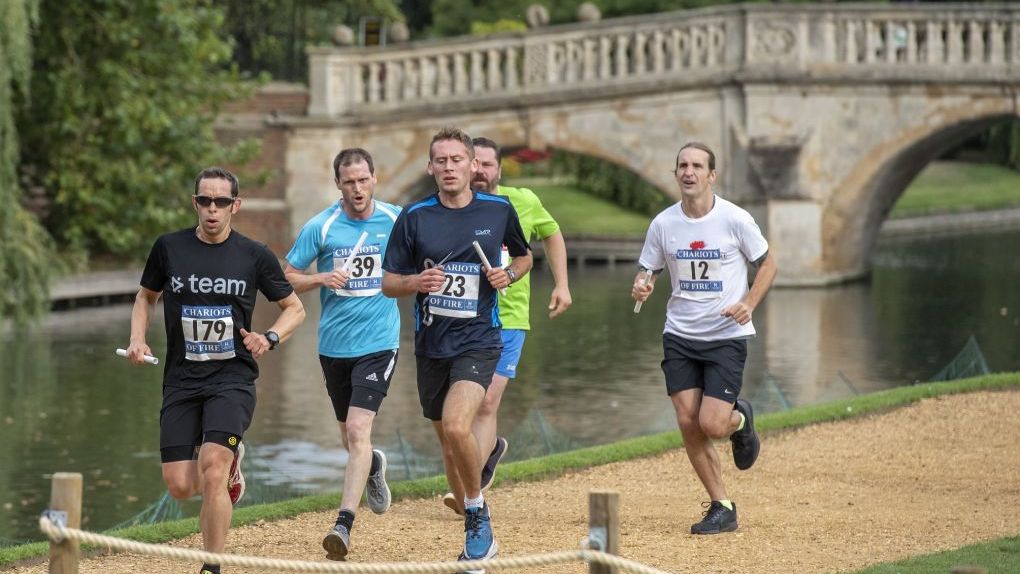 The race takes on a unique and picturesque route, starting at finishing at Queen's Green, passing through Trinity College and King's College. Sign up and Enter a team.
Chariots of Fire is organised by Hewitsons Charitable Trust, the charity established and supported by HCR Hewitsons, and is the region's longest running charitable relay race. Launched in 1992, Chariots of Fire has raised in excess of £1.48 million for local causes.