Former East Anglian Air Ambulance CEO, receives MBE for Services to Emergency Care
02 June 2022
Patrick Peal (68), has been awarded an MBE (Member of the Order of the British Empire) in Her Majesty the Queen's Birthday Honours List announced today. The honour is in recognition of his visionary approach and commitment to both regional and national air ambulance services over the past 21 years. He will receive his MBE from a senior member of the Royal Family at an investiture at Buckingham Palace in due course.
Patrick helped to turn EAAA from its infancy, with just one helicopter in use once a week, to a fully-fledged helicopter emergency medical service (HEMS) flying 24 hours a day, seven days a week.
Instrumental in gaining national recognition for air ambulance charities, Patrick also spearheaded the creation of Air Ambulances UK, a charity representing all 21 air ambulance organisations in the UK, formed from the merger of two previous organisations.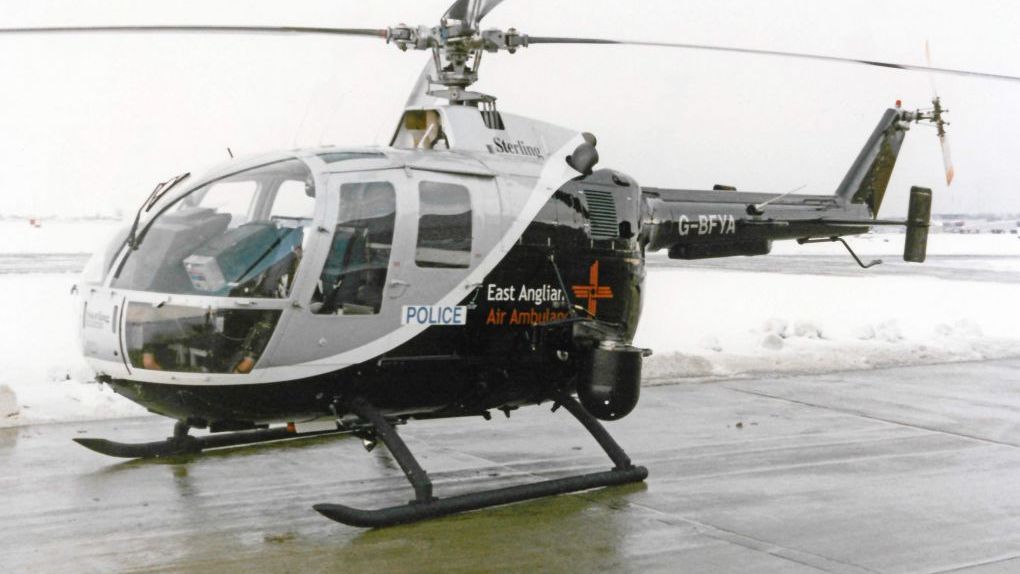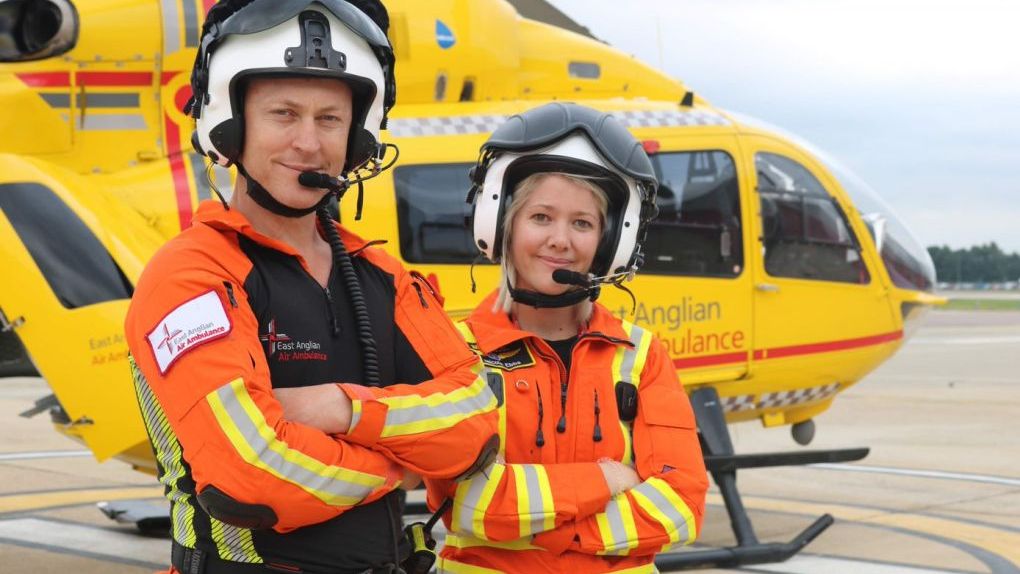 To date the East Anglian Air Ambulance charity (EAAA) has completed 33,549 life-saving missions since it started 22 years ago, supporting thousands of people across East Anglia. More than 100,000 patients and their loved ones have benefitted and millions of pounds have been raised to support the charity since its conception.
As one of the Charity's founders and Deputy Chairman when Patrick took over as CEO, the organisation was transformed from 1,700 missions raising £6.8 million a year to 2,600 missions raising over £15 million a year in 2021.
"Receiving this accolade is humbling. EAAA wouldn't be held in such high regard and give so much back to the community if it weren't for the hard work and dedication from each and every member of the team, so I feel this award is a tribute to all our staff, volunteers, supporters and patients too. From front line doctors, paramedics, and pilots, to the ground staff working, we have achieved great things together, by committing, sharing the same vision, and respecting one another."

Former CEO, EAAA
Patrick's legacy to air ambulance services in East Anglia and across the UK is immeasurable, putting in place an infrastructure to support growth and expansion for years to come.
"Air ambulance services save lives. The more we can do to support them to fly and have the resources they need, the more lives they can save. I have had the honour of playing a part in this, along with my colleagues who, like me are determined to keep our incredible teams in the air."

Former CEO, EAAA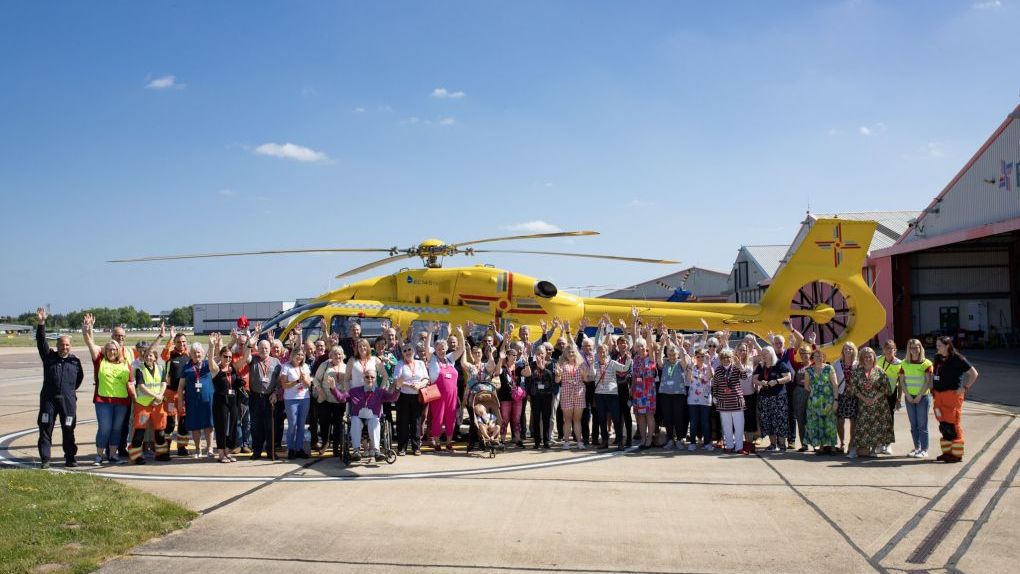 Patrick's dedication to EAAA has seen the launch of a range of game-changing services for the East Anglian community. From enabling 24/7 delivery of HEMS (Helicopter Emergency Medical Services), vital aftercare support services, and the provision of basic life-saving training for the community.
In 2021, Patrick realised the ambition to introduce a 24/7 service, by air, that provided round-the-clock critical care night or day, any day of the week. The first full HEMS night shift poignantly went live on Patrick's final day in his post.
Celebrating its first birthday on 30th June, the 24/7 HEMS service provides quick response times, advanced critical care on scene, and quick transfer to the appropriate hospital - all driving better patient outcomes and saving more lives.
Although Patrick has officially retired from the role of CEO of the charity, he remains very active as a volunteer.
EAAA depends on the generosity of the community to offer lifesaving treatment anywhere at any time across East Anglia. If you would like to support EAAA, you can make a donation here.