Former East Anglian Air Ambulance CEO recognised at top industry awards
17 November 2022
Former East Anglian Air Ambulance (EAAA) CEO Patrick Peal MBE has been announced as the winner of the Chair's Award at the Air Ambulances UK Awards of Excellence 2022.
Patrick has been recognised for his drive, collaboration and long-lasting positive impact in the air ambulance sector.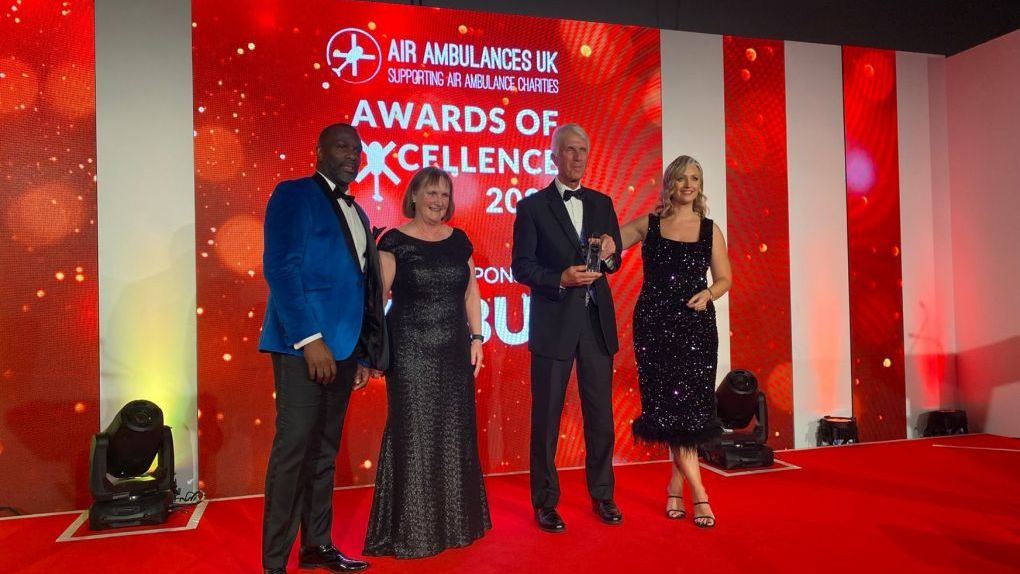 Patrick Peal, former EAAA CEO, recieving his award.
---
Patrick played an integral part in setting up EAAA just over 20 years ago, led the charity as a former Trustee for some eleven years and was the charity's CEO between 2014 and 2021. In that time, the charity underwent a huge transformation and growth period in terms of fundraising income, operational achievements, including becoming 24/7, and becoming a top-rated local employer.
Instrumental in gaining national recognition for air ambulance charities, Patrick also spearheaded the creation of Air Ambulances UK, a charity representing all 21 air ambulance organisations in the UK, formed from the merger of two previous organisations.
"I am honoured and humbled to have received this award. This recognition reflects the immense teamwork and dedication of those that make EAAA great and is testament to those who I have worked alongside over the last 20 years, both at EAAA and across the entire industry. Above all I am just immensely proud that the work we're doing as HEMS is making life-changing impact across the UK. "
Although Patrick has officially retired from the role of CEO of EAAA, he remains very active as a volunteer. In June of 2022 Patrick received an MBE (Member of the Order of the British Empire) in recognition of his visionary approach and commitment to both regional and national air ambulance services over 21 years.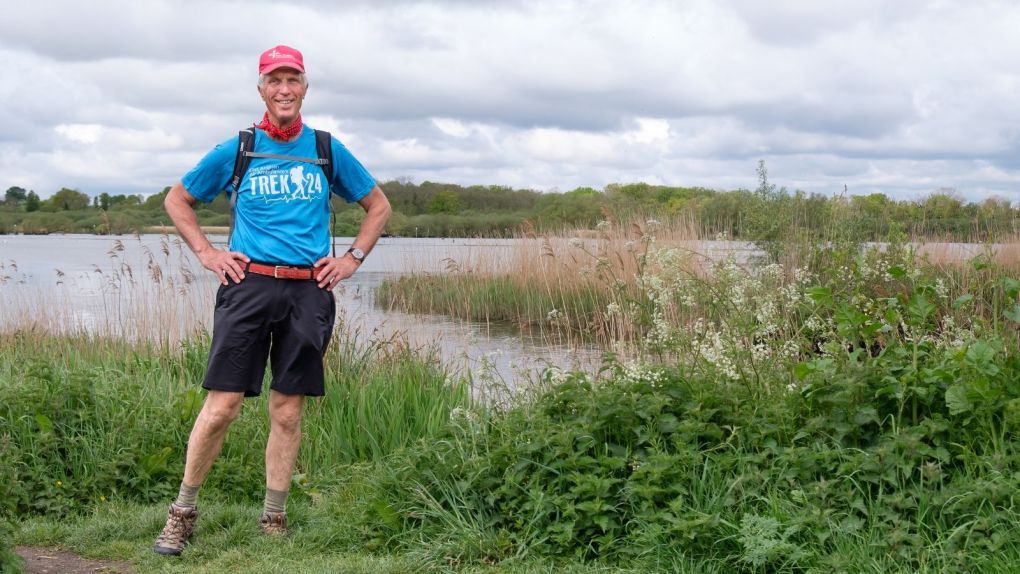 Patrick taking part in Trek 24. Photo credit: Stewart Flint.
---
"Having worked alongside Patrick for many years and to have stepped into the role of CEO myself last year, I have seen first-hand the impact he has had on EAAA, the entire industry and as a result, all the patients whose lives we save. This award is a very deserved accolade in recognition of the commitment and dedication he has shown."

EAAA CEO
EAAA were also shortlisted in three categories including Pilot of the Year, Campaign of the Year and Young Person of the Year.