Quentin Blake artwork to go to auction in aid of East Anglian Air Ambulance
18 October 2022
An original Quentin Blake print and signed first edition book are to be auctioned off to raise money for a new initiative for East Anglian Air Ambulance (EAAA).
The pieces, donated by the illustrator himself, include a recent illustration created during the pandemic about the importance of getting the vaccine and a signed first edition book.
The funds raised will help to develop EAAA's Community Challenge Badge initiative. Aimed at schools and youth groups, the badge will encourage participants to take part in a task from each of the five different categories, Charity, CPR, Helicopter, East Anglia and Fundraising.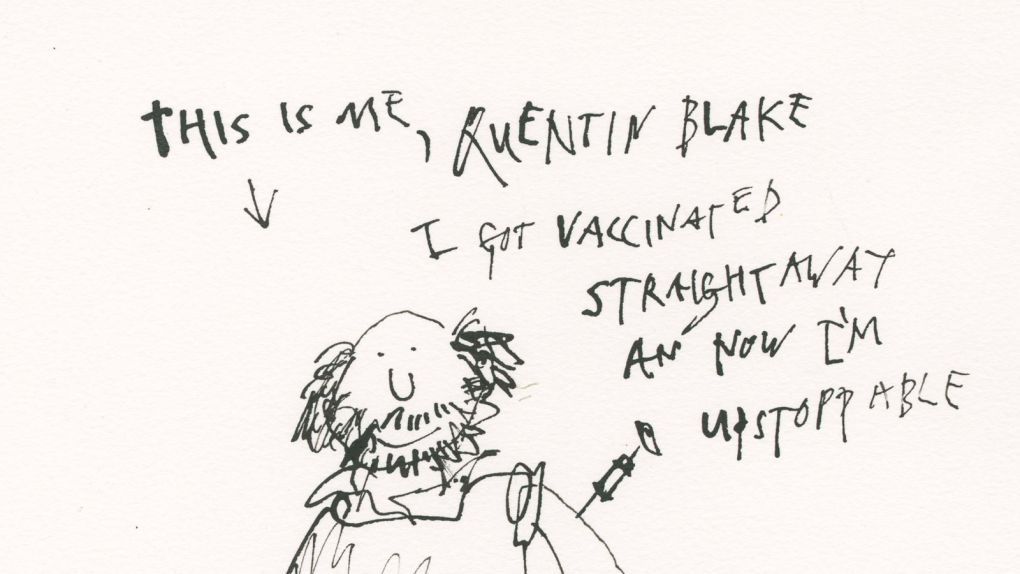 "I am so delighted we have been gifted these pieces to auction for our Community Challenge Badge. This initiative will make a big difference to our younger supporters, offering a way for them to be engaged with the Charity in a friendlier way. I would also like to thank Cheffins who have waived all fees for these pieces."

Community Fundraiser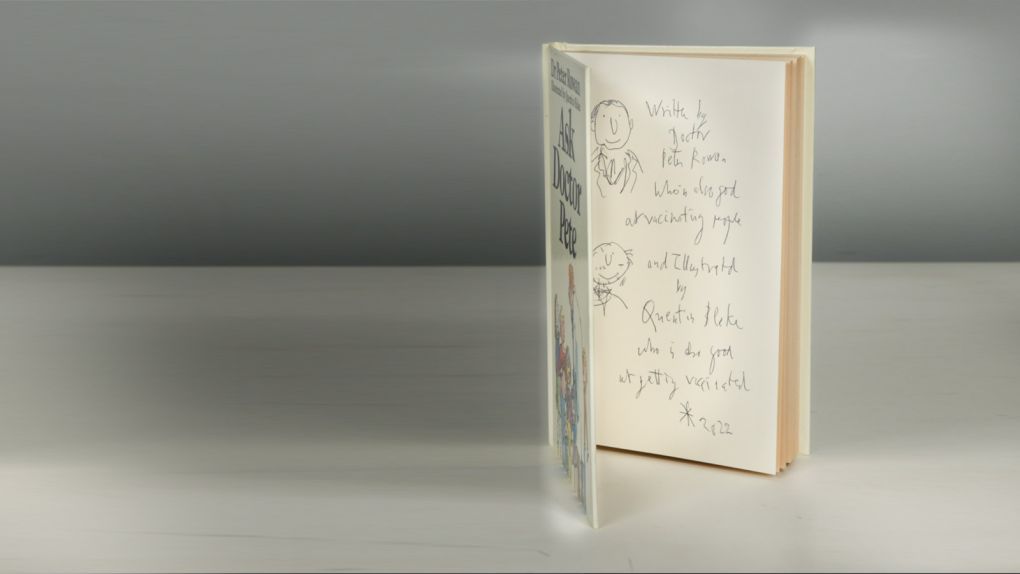 "We are honoured to be able to offer this lovely drawing by Quentin Blake at our Art & Design sale. Quentin Blake's works are enormously popular at auction and he has a huge following of collectors. He has done several projects over the past few years, including for the Ukraine Appeal and for Comic Relief. The East Anglian Air Ambulance is an essential local charity and we are thrilled to be able to help raise money for this important cause."

Cheffins
Auction house Cheffins will be hosting the pieces in their art and design auction on 27 October.