21 December 2022
Another busy year draws to a close for us here at EAAA and we wanted to take a moment to reflect and say a massive thank you to all of you who have donated, volunteered and fundraised for us in 2022.
We've picked one news feature from each month of 2022 to showcase some of the great things you've helped us achieve and highlight how the charity continues to grow and develop. Trust us it wasn't easy picking just 12!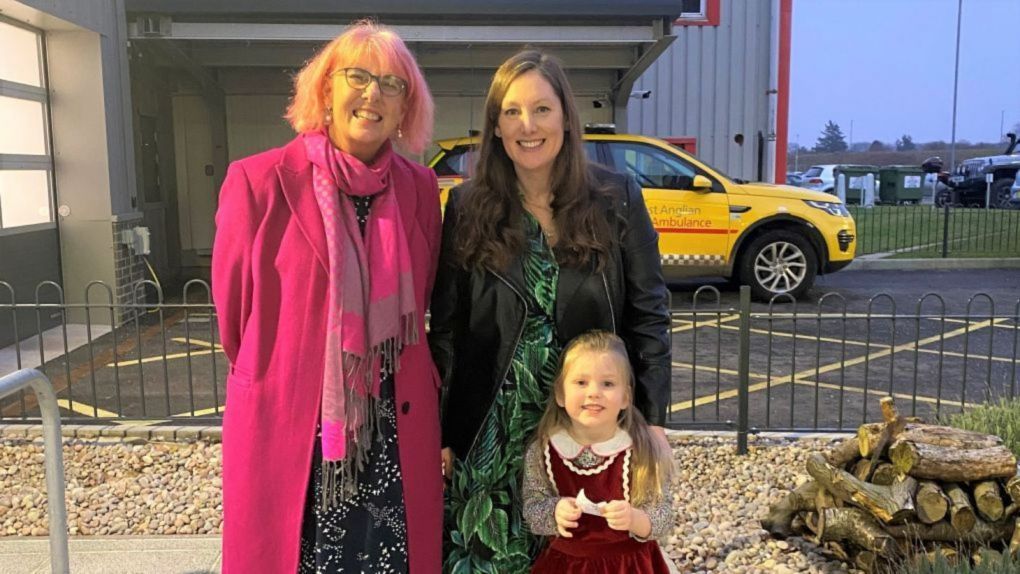 We said goodbye to the fantastic Doctor Pam Chrispin who retired after 14 years with EAAA. Pam was our first-ever female doctor and her contributions to healthcare across East Anglia were inspiring to all. We love hearing from our crew, and you can find out more about them on our meet the team page.
Anglia One, our Norwich helicopter, was the first air ambulance in the UK to be upgraded with a new five-blade rotor head earlier this year. Generating more lift, reduced vibrations, and improved handling and stability, the upgrade ensures more comfort for patients getting transferred to hospital. Take a look around Anglia One, also known as RESU, with Pilot Seb!
With the sad news that our Chairman Major General Sir William Cubitt would be stepping down from his post in June, we appointed Sarah Evans as our new Chair of Trustees. Our full Board of Trustees can be found here, find out more about them and how they support EAAA.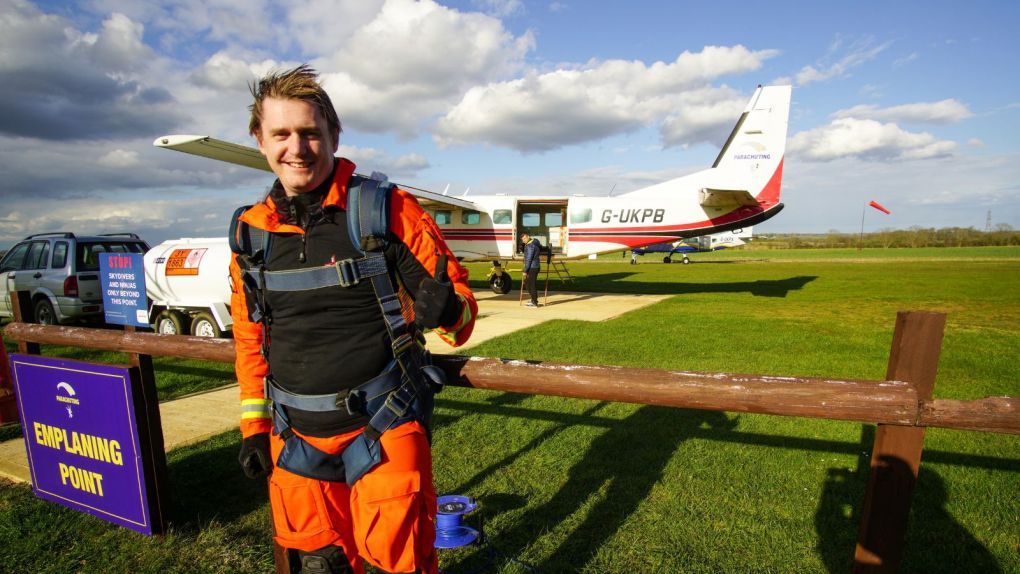 30 daredevils, including Dr Toby, took part in our The Big Leap event in April, skydiving from 30,000ft they raised an incredible £15,700! Fancy taking on a fundraising event in 2023? Head to our website to find out how you can run, walk, swim and leap in aid of EAAA!
In May we spoke to Harry Beeton, who bravely shared his story of grief and the impact it had on his mental health. Sadly, Harry lost his father Philip in a road traffic collision and his cousin Jack was also seriously injured. By sharing his story Harry hoped to help others who might have been through something similar, highlighting the importance of speaking out when you need help.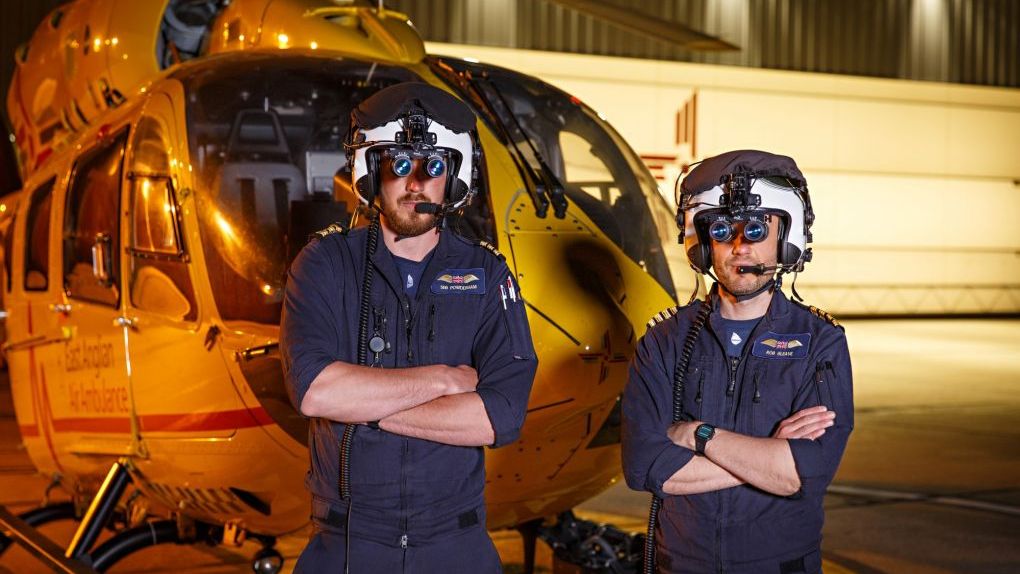 We celebrated one year of 24/7 flying in June! Thanks to your generous support we're now able to deliver critical care to patients across East Anglia, and beyond, in their time of need day and night. Between 2021-2022 we attended 897 night missions, that's 897 lives saved thanks to people like you.
July marked a key milestone of 2022 when we were rated 'outstanding' by the CQC in our first inspection at Helimed House. The inspection found 'an excellent service which was securing exceptional outcomes for local people and saving lives.' We're very proud of our new base, which you can explore through our Helimed House tour video.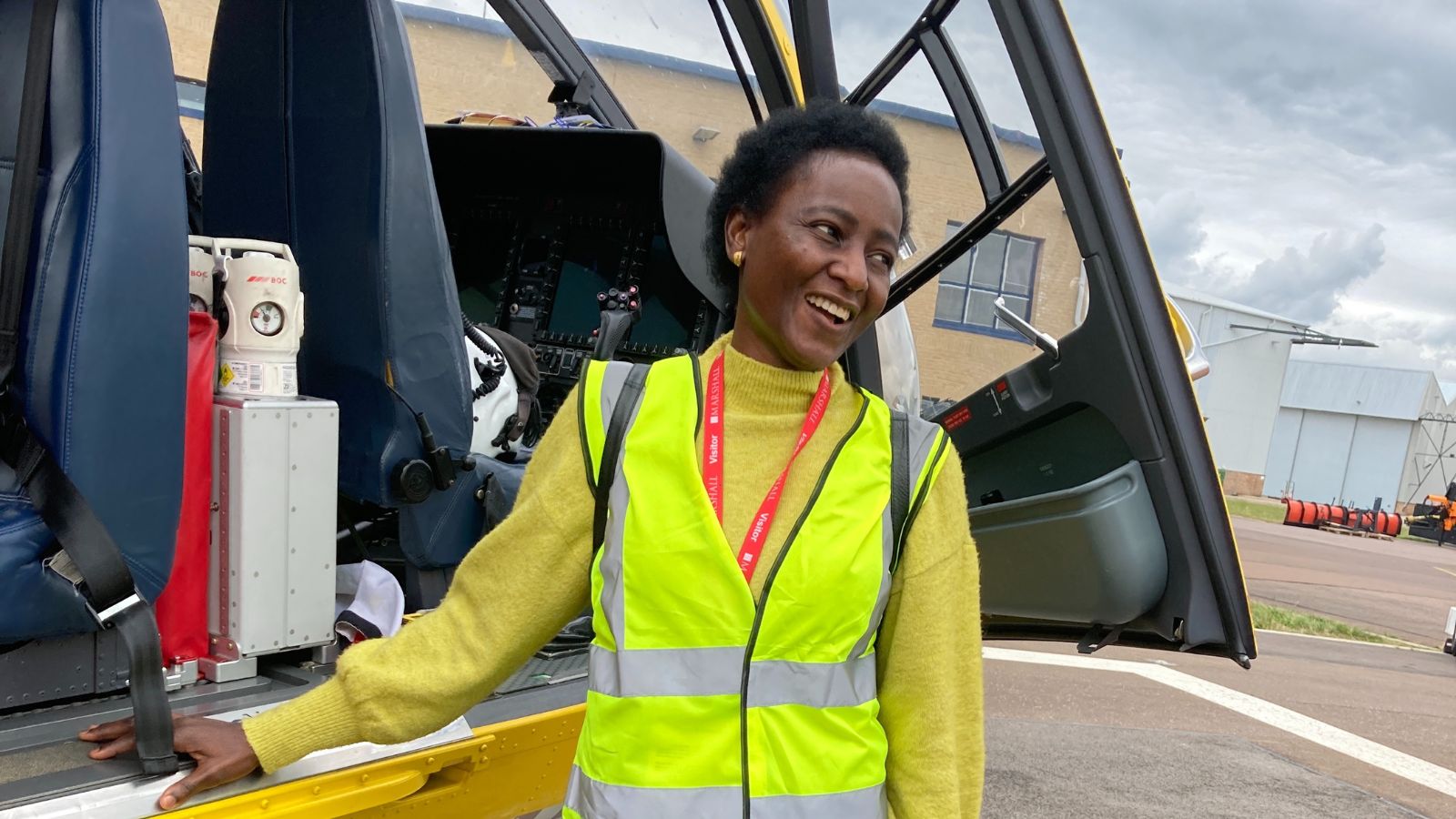 Tope shared her story with us highlighting the importance of bystander CPR and early intervention for out-of-hospital cardiac arrests. Did you know we offer free CPR sessions to schools and community organisations? Find out how to get involved here!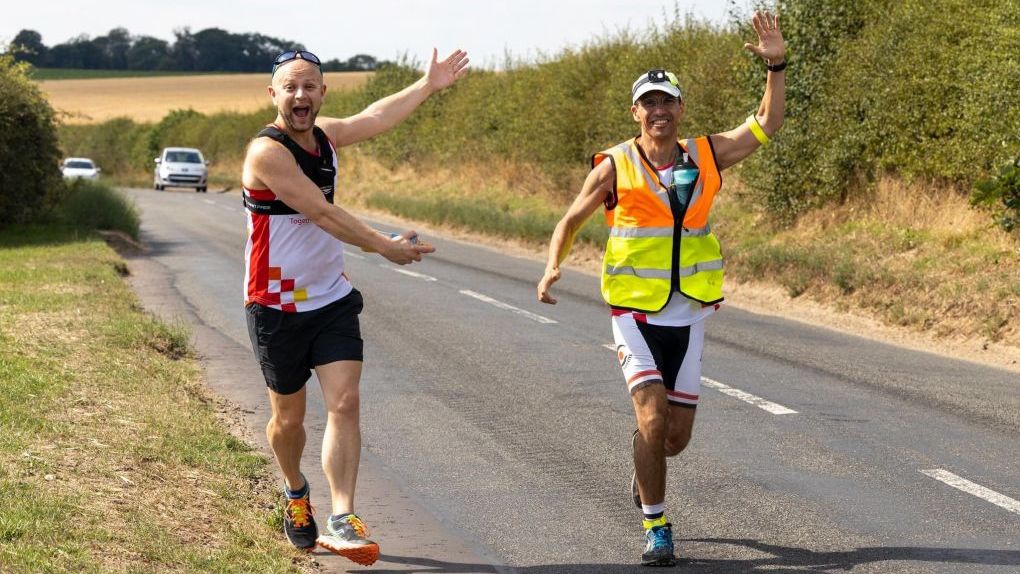 Pilot Eduardo Prato took on a gruelling ultra-marathon challenge in September, running between our Cambridge and Norwich bases over the space of two days. 87 miles later Eduardo still had a smile on his face…! If you don't fancy taking on an ultra-marathon, supporting EAAA with a community fundraising event can take many forms, if you need help with your event or fundraising our friendly team is on hand to help.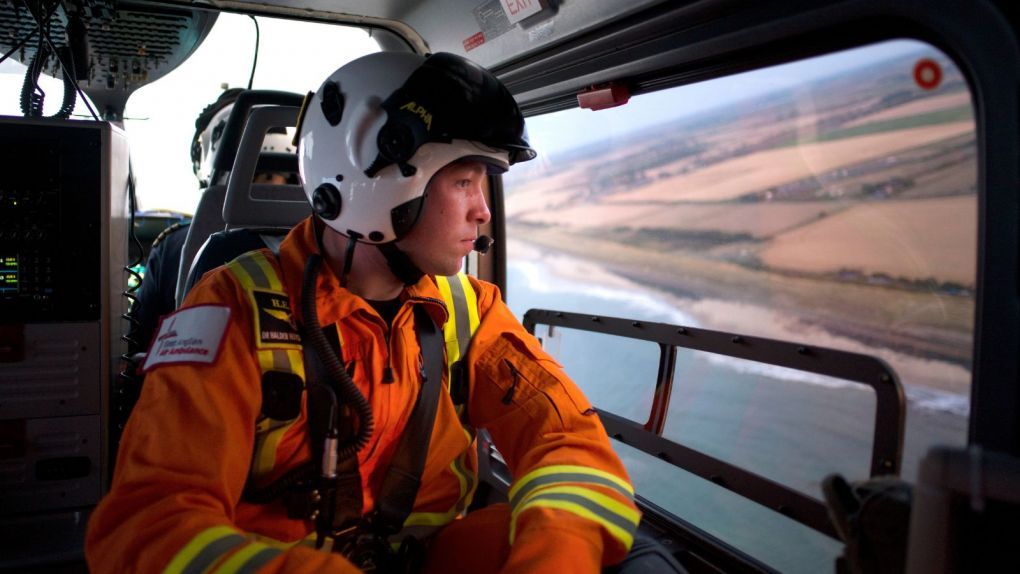 BBC documentary 'We Are England' aired with a special episode featuring EAAA called 'Saving Lives by Air'. Featuring Doctor Halden, Critical Care Paramedics Luke and Page, and Pilot Henrietta the show provided an inside look into how we respond to emergencies in the region. If you missed it, you can view the episode now on BBC iPlayer.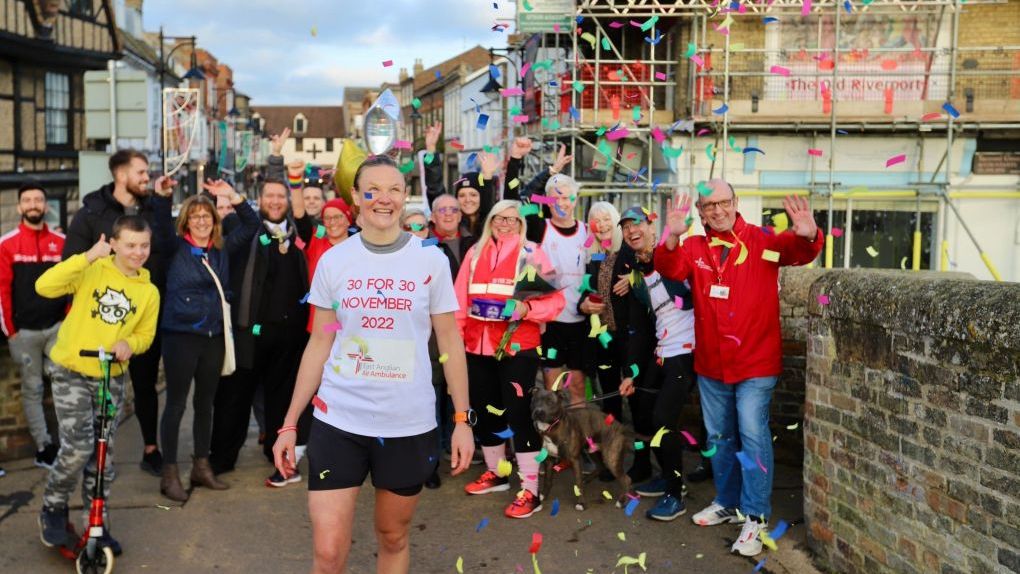 Our CEO Matthew Jones joined former patient Laura Bird for her final 30 for 30 half marathons this month. Laura was attended by our crew when she was involved in a life-threatening accident days after her 18th birthday, now celebrating her 30th birthday Laura decided to run a half marathon every day of November to raise money for EAAA.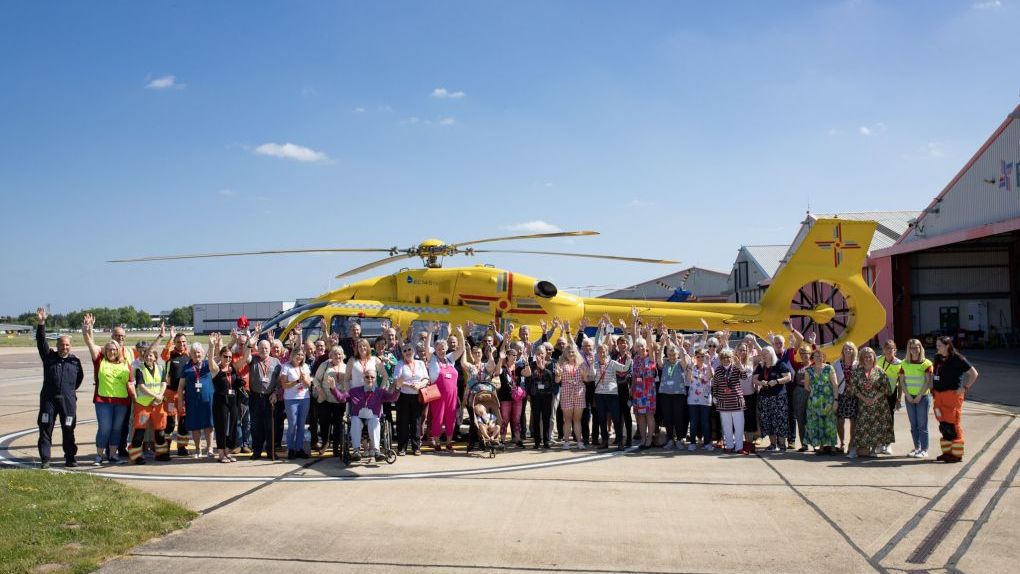 We recently celebrated International Volunteers Day - this financial year, our volunteers have been set the challenge of donating hours equivalent to the cost of 15 missions. They are only 5 months in and have already donated time equal to 13 missions! Ever thought about becoming an EAAA volunteer? Find out more on our dedicated page.
Reflecting on the year
As we conclude this year, we also take time to think about all the patients we've attended throughout 2022, to those who are sadly no longer with us and those who continue their journey of recovery. If you would like to leave a message of dedication to a loved one you can do so on our dedication wall for all to read and remember.
From our crews, who will be on shift across the Christmas period, thank you for your support this year and throughout the festive season. In difficult times for us all, we are humbled by the generous donations we continue to receive from our supporters, especially at Christmas.
We hope you have a fun and safe festive season, Merry Christmas from all of us at EAAA.
Together we save lives.