Harry Beeton Shares His Story of Personal Loss in the Hopes He May Help Others.
04 May 2022
Harry Beeton, 25 from Ely in Cambridgeshire, tragically lost his father Philip and very nearly lost his cousin Jack in a road traffic accident on the A10 near Chittering in October 2015.
After leaving work earlier than usual to celebrate his daughter's 21st birthday, with Harry's cousin Jack in the passenger seat, a 20-tonne tipper truck collided with Philip's van at 50 mph.
East Anglian Air Ambulance (EAAA) attended the collision, unfortunately, Philip's injuries were so severe he passed away at the scene.
Jack's heart stopped beating twice but the EAAA medical team managed to save him.
Having faced such an ordeal, he hopes that by talking about his feelings and how he has coped with losing a parent in such tragic circumstances, he can help others who might have been through something similar. Especially young men.
Harry Beeton, Wife Jess Beeton and Koopa the french bull dog walking on the beach

Seven Years On
Seven years on Harry continues to support his cousin Jack. Jack spent a total of 104 days in the hospital, two weeks of which were in intensive care. After sustaining horrific injuries, and having both his leg and elbow completely reconstructed, Jack continues to suffer immense pain and mobility issues to this day.
Both men show incredible strength and resilience given the trauma they have been through.
Harry, a laid-back young man, said it took five years to realise the impact on his mental health.
It was only last year when his wife, Jess, noticed he wasn't himself, that Harry sought help.
Recalling that heart-breaking day: 'It all happened in a click of the fingers, even now it feels like we are talking about somebody else's story.
Harry continued: 'From stepping off the train to hearing your cousin is in a coma and your dad's gone, it was a shock. I didn't let it sink in.
I would flick through the paper and think God, I would hate to be that family, and move on, but every now and then it would come to the front of my mind, and then I would think, oh that's our family.
It was a cycle, maybe a defence thing, a way of blocking it, you don't want to admit it. So instead, I soldiered on.'

Minding Your Emotional Health
After counselling and realising he had experienced a breakdown, Harry is now in a much better place emotionally.
Harry said: 'If I can help anyone in the same situation, losing somone suddenly and finding it hard to cope a few years down the line, I would say speak to someone. Call it a chat, a conversation or councelling, just don't put it off, talking massively helped me, even after all those years. Sometimes we can bottle things and not really deal with it. Now I think differently.'
The charity MIND can help offering a list of services along with an emergency contact line if speaking to someone feels urgent. https://www.mind.org.uk/need-urgent-help/using-this-tool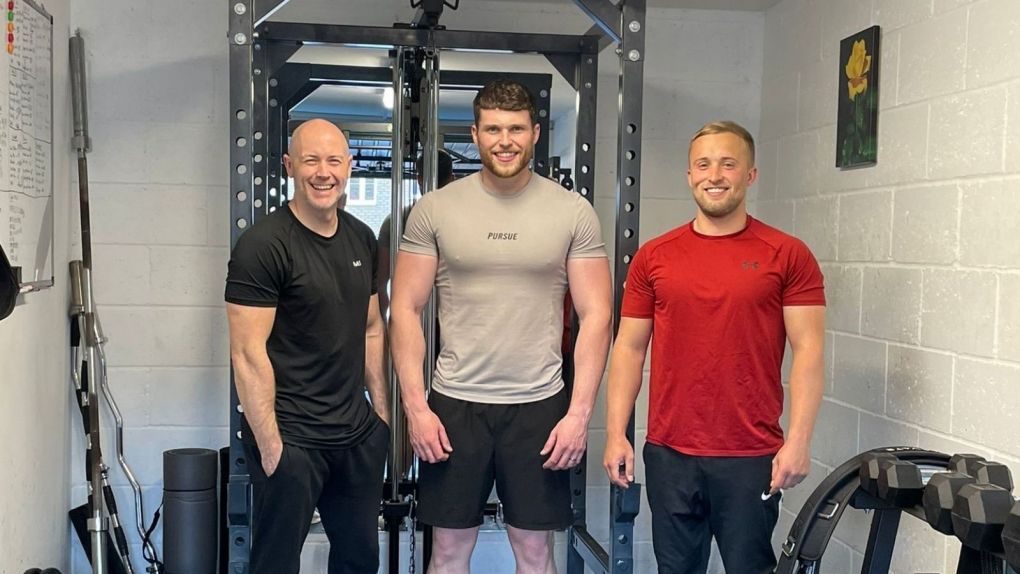 Right to Left: Brett Denley 37, Harry Beeton 25 and Jake Bartolozzi 27, at the gym they train in together every day

Unstoppable Friends Fundraising
Harry, along with the Beeton family and their supporters, have continued to fundraise for EAAA. Since the accident, they have raised £50,000 and they're not stopping there, with more events planned for later this year.
Trek24 will be Harry's next mission, trekking 24 miles across the Norfolk Broads to Norwich with his two close friends, Jake Bartolozzi and Brett Denley.
Trek24, now in its third year, is either a 24-mile or 24-kilometers walking challenge across East Anglia that anyone can take part in.
In total there are three events, happening throughout the summer with the first trek taking place on 7 May across the Norfolk Broads to finishing in Whitlingham Country Park, Norwich.
The aim is to keep air ambulance funded to fly 24/7 and continue providing lifesaving care wherever and whenever needed.
Brett who served in the RAF, Jake, and Harry, are all into their fitness clocking up hours in the gym Monday-Saturday.
Harry also thanks his French bulldog for long walks that see them regularly hit 20 miles each week.
The three close friends, closely supported by Jack and the Beeton family, are no strangers to fundraising having taken part in countless fundraising initiatives over the years. Together with Philip's friends and family, they have raised more than £50,000
If you want to sign-up for one of the treks happening find out more at www.trek-24.co.uk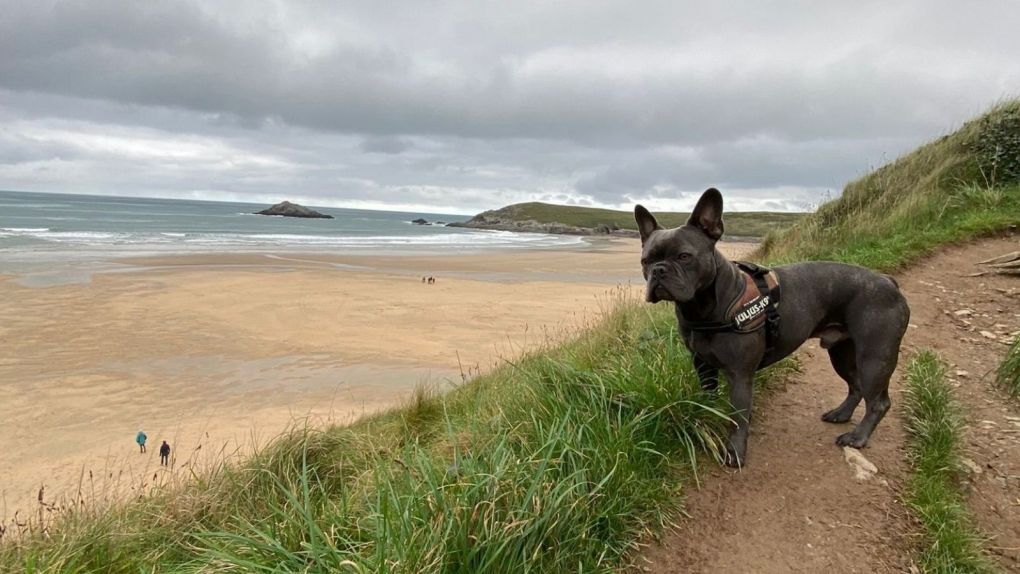 Koopa Beeton, Harrys Dog. They walk for miles every day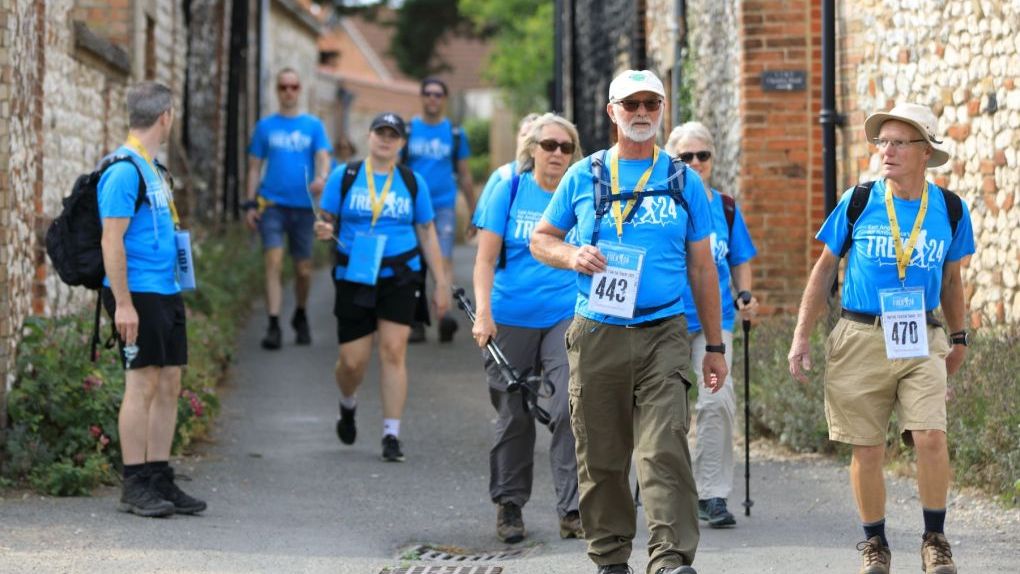 NORFOLK BROADS TO NORWICH
Saturday 7 May 2022
Perfect for nature and local history lovers, finishing at Whitlingham Country Park, Norwich
Find Out More & Sign up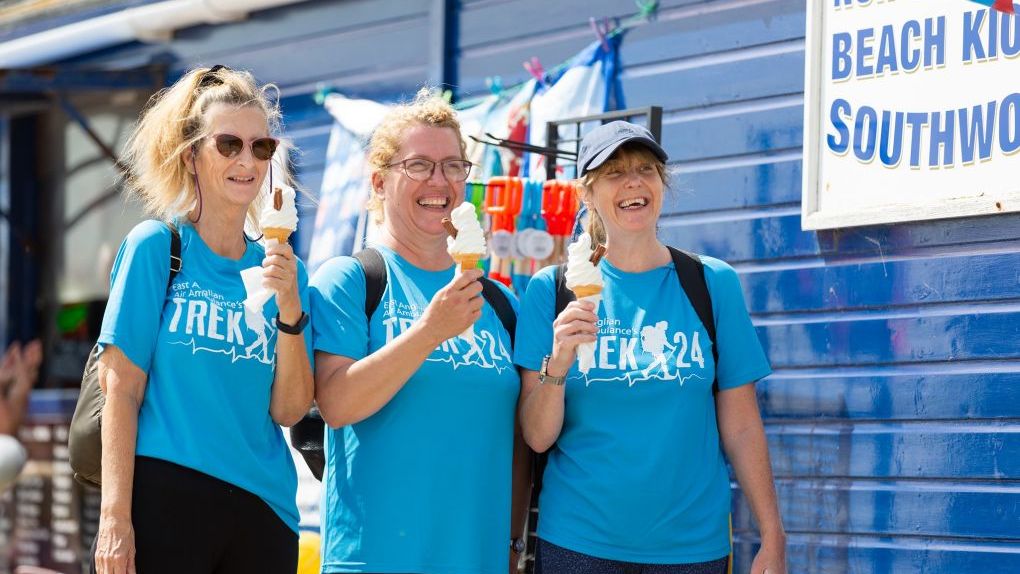 SUFFOLK COAST AND COUNTRYSIDE
Saturday 11 June 2022
Incredible sights, including wildlife-rich wetlands, ancient heaths, shingle beaches, and historic towns and villages. Finishing at Sotterley Estate
Find Out More & Sign up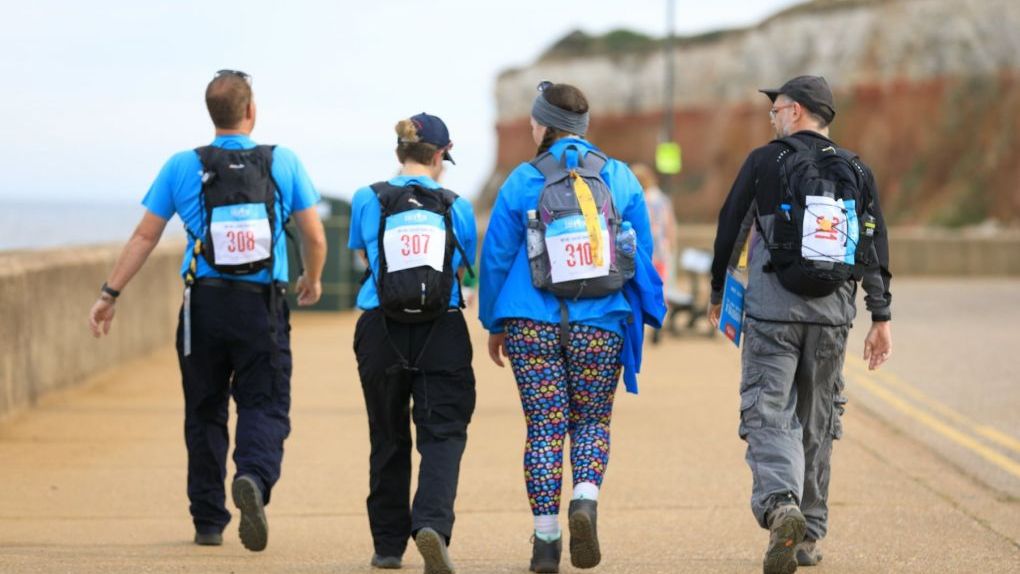 NORFOLK COAST PATH
Sunday 11 September 2022
Perfect for lovers of the Norfolk seaside and natural history, finishing at Holkham Hall
Find Out More & Sign up