Air ambulance doctors awarded High Sheriff of Bedfordshire's Certificate for exceptional services to the community
10 March 2023
Two East Anglian Air Ambulance (EAAA) doctors have been awarded the High Sheriff of Bedfordshire's Certificate for exceptional services to the community.
Doctor Nicola Ebbs and Doctor Halden Hutchinson-Bazely have been recognised for going above and beyond in their duties of delivering pre-hospital emergency medical care on behalf of East Anglian Air Ambulance.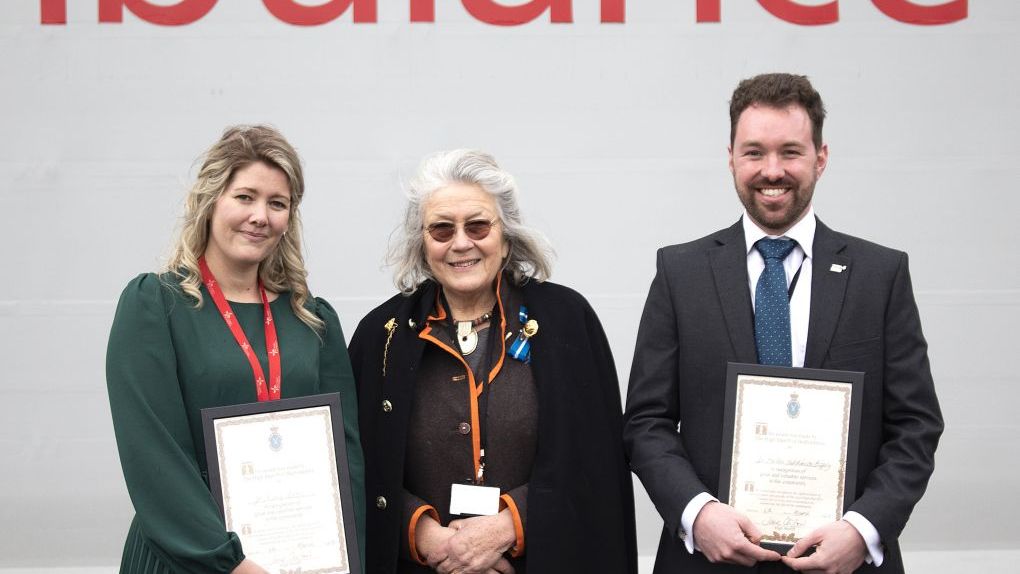 Dr Nicola Ebbs and Dr Halden Hutchinson-Bazely with Lady Jane Clifford, the High Sheriff of Bedfordshire.
"The High Sheriff Certificates are awarded to individuals in recognition of invaluable services to the community and recognises the appreciation of the people of Bedfordshire. They are mostly given to the unsung heroes in the voluntary sector but the High Sheriff this year would like to award them to outstanding members of the emergency services too who have gone above and beyond, and to thank them for their extraordinary work."

High Sheriff of Bedfordshire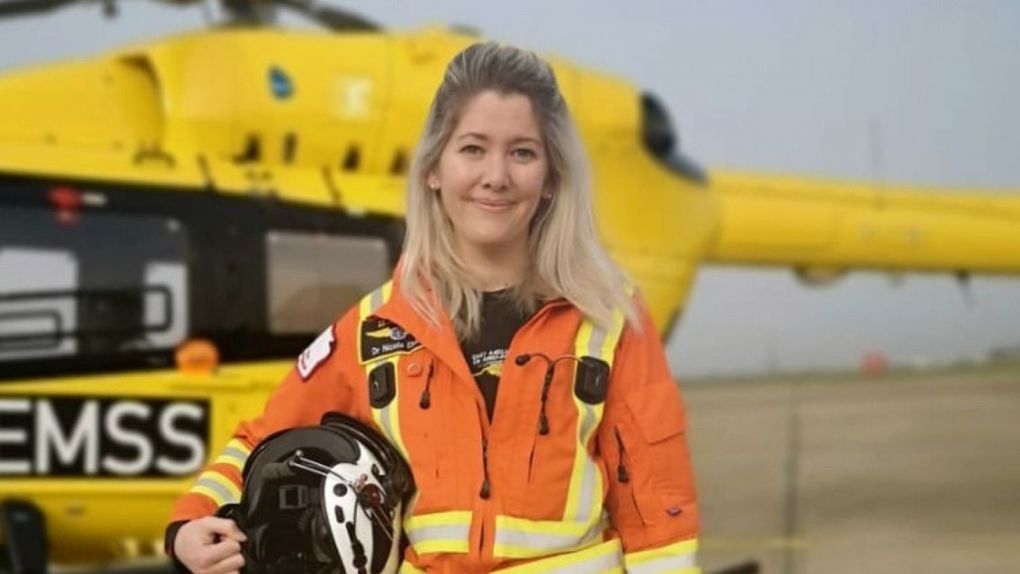 Doctor Nicola Ebbs
Doctor Nicola Ebbs, Deputy Medical Director and Consultant joined EAAA in January 2022 and has been flying with the charity since 2018. This is in addition to being a consultant in Emergency Medicine at the Ipswich Hospital. As the Chair of the Clinical Governance Steering Group, she has been a main driver for the consistent delivery of high-quality care across all EAAA clinical activity.
In her capacity as Medical Director for the EAAA Advanced Life Support course, she has contributed to the charity's vision of delivering education across the cardiac arrest chain of survival (early recognition of cardiac arrest-basic life support- advanced life support). Nicola also sets a high bar when it comes to supporting fundraising activities, as well as initiatives for improving clinical-charity integration, such as bake-off challenges.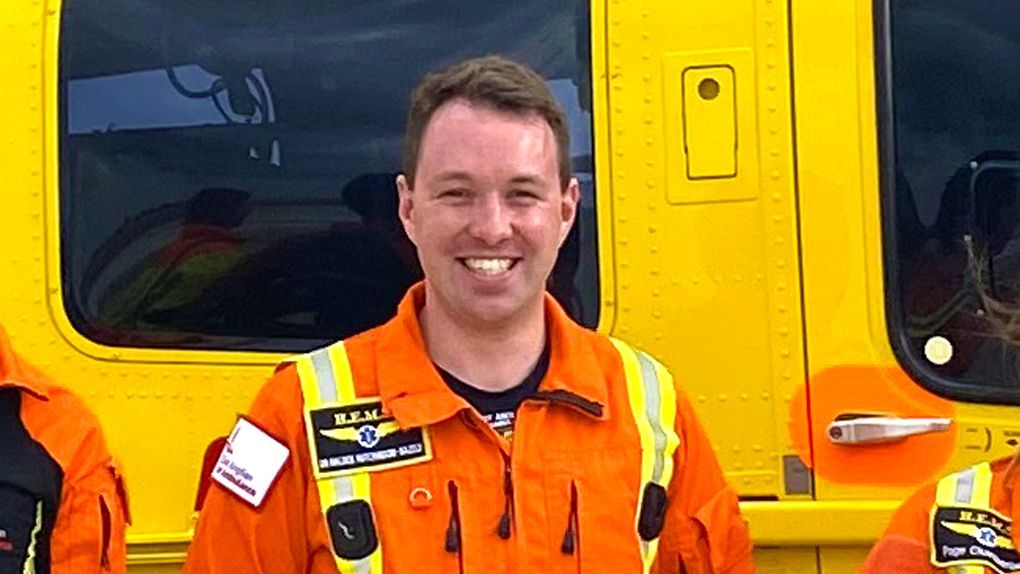 Doctor Halden Hutchinson-Bazely
Doctor Halden Hutchinson-Bazely, a Senior Clinical Fellow at East Anglian Air Ambulance, has been working at the charity full-time for a year and has consistently gone and beyond in his duties.
From managing and dealing with extremely big and complex jobs with grievously ill patients to driving a number of service improvements, Dr Halden voluntarily offered to star in the BBC One documentary 'We Are England'. This programme focused on the work and emotional demands of pre-hospital emergency care, as well as many personal aspects of his life, and much of the filming took place in his very limited spare time. This programme raised considerable awareness and understanding of East Anglian Air Ambulance.